PHILIPPE LUGUY – Percevan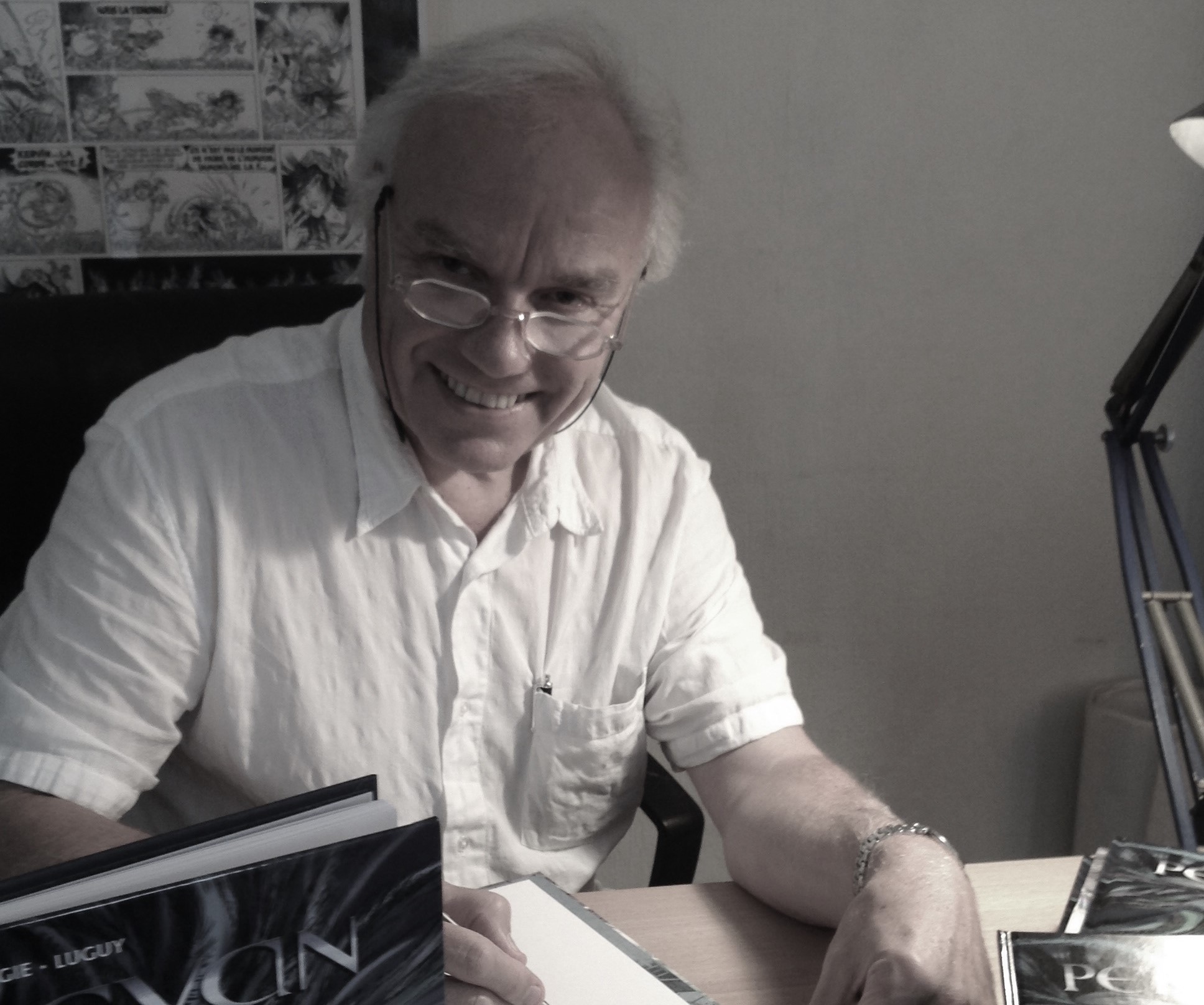 Philippe Luguy, born Guy Philippe Liéron, is a self taught comic book artist who has worked in the industry since he was 17. He has worked on numerous self-created titles, but his big break-though came with his 1981 creation PERCEVAN.
The first volume of Percevan was publiced in Denmark in 1984 under the name Ridder Goodwill, and since then another 14 volumes have been published in Denmark.
About Percevan:
Percevan presents us with a fantastic fantasy world, with dragons, knights, wizards and maidens in distress. Luguy has an almost manic preference for filling the page with loads of tiny details to catch the eye – something that makes it even more interesting to delve into his works. Percevan and his faithful squire Kervin, and his little helper, Gimli, bravely embarks on adventure upon adventure. Often they are helped along by their ally the sorceress Balkis, just as they are often in opposition to Baron Totenfels his henchman Polemic.
Source: Donovan Comics
Alle images and headshot ©Philippe Luguy.
Examples of published work