KARI KORHONEN – Donald Duck & Co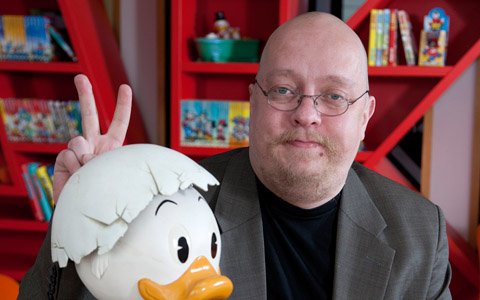 Kari Korhonen has worked with Disney comics since 1993. He enjoys writing and drawing adventures for the extended Duck family and he has worked with Winnie the Pooh and other Disney characters as well. Published in some 35 countries, his work includes the Young Donny Duck and Grandma Duck Mysteries series.
Mr. Korhonen has also illustrated children's books, magazine covers and created funny animal characters for commercial use. His shorter comics have appeared in various magazines and newspapers. In 2011 he wrote and drew the first Angry Birds comics ever published.
Although a native of Finland, Mr. Korhonen now spends all his time in Duckburg, Calisota.
All images ©Kari Korhonen and respective publishers.
Interview with Korhonen – In Finnish, no subtitles.