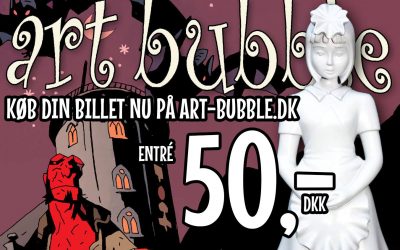 With only two months to go until Art Bubble at The Round Tower, you can now buy your ticket for the festival. Art Bubble and The Round Tower are thrilled to be able to offer you a festival wristband for only 50,- DKK, which allows you to enter and exit the...
read more
FInd out, what Danish podcasters discuss in terms of comics.
Tegneseriesnak is run by Lasse Jørgensen with Art Bubble organizer Árni Beck Gunnarsson a frequent guest on the show.
Lucha Comico - Denmarks most enthusiastic comics podcast
Henning Larsen and Michael Lindal take their listeners on a comics journey.
Listen to Lucha Comico