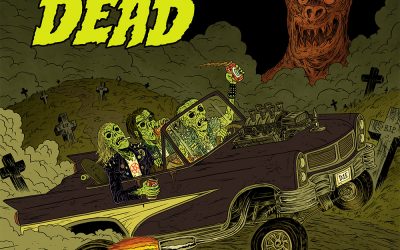 Zé Burnay is a Portuguese illustrator and comic book creator, joining us at The Round Tower. His gloomy illustrations are reminiscent of Danish artist John Kenn Mortensen. Burnay has had pinups published in Headlopper and Sabertooth Swordsman, and is...
read more
FInd out, what Danish podcasters discuss in terms of comics.
Tegneseriesnak is run by Lasse Jørgensen with Art Bubble organizer Árni Beck Gunnarsson a frequent guest on the show.
Lucha Comico - Denmarks most enthusiastic comics podcast
Henning Larsen and Michael Lindal take their listeners on a comics journey.