Mike Mignola, one of this year's headliners, and Hellboy collaborator Dave Stewart have created an amazing print, which they've allowed us to use as this years official festival poster.
This bad boy will be appearing at libraries and various other places ALL over Denmark in the coming days and weeks.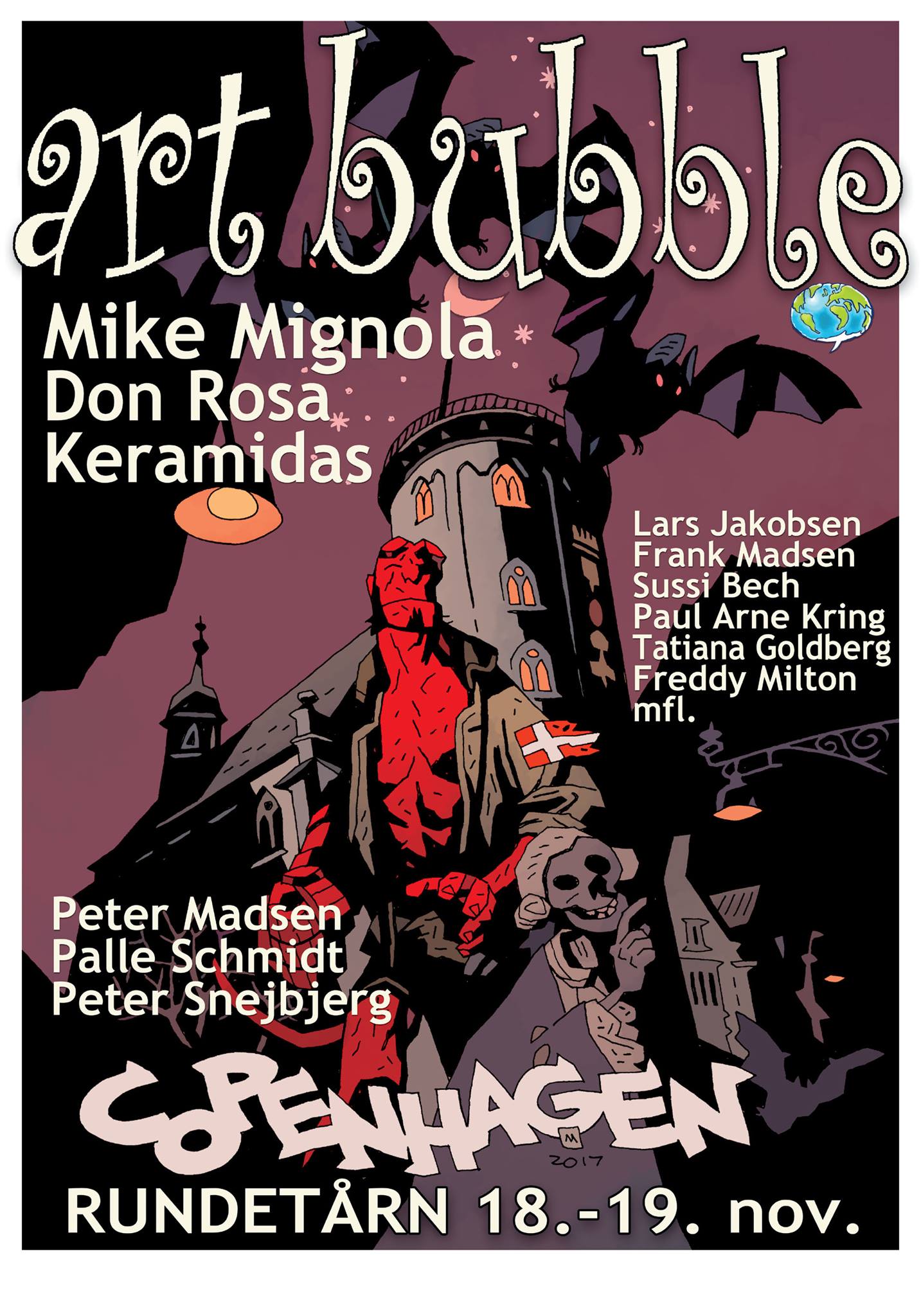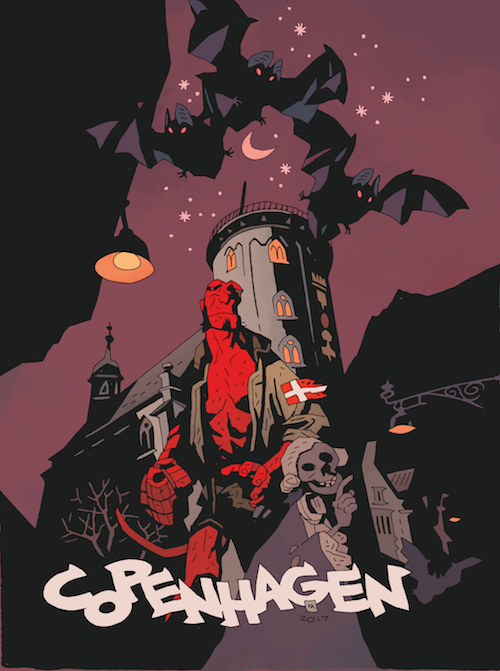 And here's the print, that the public will be able to purchase at the Round Tower of Copenhagen, which you can see in the background. This absolutely amazing print will be sold for 150,- dkr (around $25 US) and if we have any left after the show, we'll have them in our web shop soon after.
Limited edition HELLBOY IN COPENHAGEN is printed in A3+, with a white border and a small Art Bubble logo.